Back to Blog & News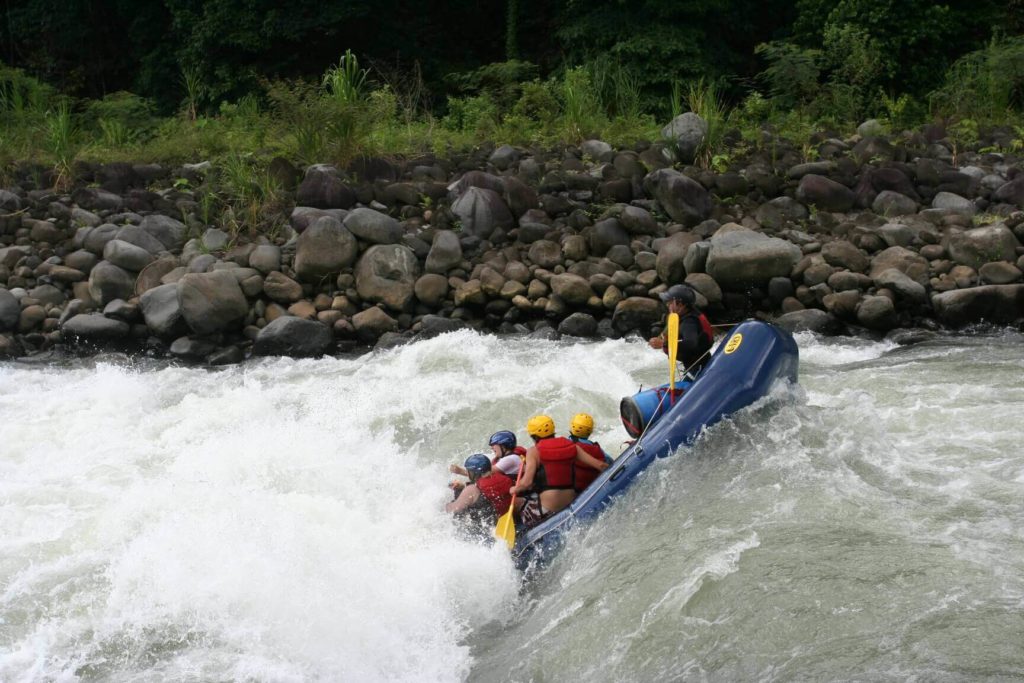 Colorado River Rafting – Choose An Adventure On The Arkansas River
American Adventure Expeditions

March 3, 2011

Blog, Colorado Rafting Articles
The Arkansas River in Colorado is America's most popular river, and for good reason. With trips ranging from family-friendly to adrenaline-pumping, there truly is something for everyone to enjoy whitewater rafting in Colorado. Whether you're a soccer mom planning a beginner trip for the team, or a local who wants to push his/her limits, there are a wide variety of options depending on what each person/group is looking for.
The Arkansas River begins its journey high in the mountains near Leadville, Colorado, and gets its name because it ultimately flows into the mighty Mississippi River in Arkansas as a major tributary traveling through Colorado, Kansas, Oklahoma, and Arkansas. "The Ark" (as locals refer to it as) is the 6th longest river in the United States, and 45th longest in the world. The river is known for having exceptional trout fishing, including Cutthroat, Brown, and Rainbow trout, as well as some of the best whitewater rafting in the world.  The Arkansas River runs parallel to the Continental Divide, winding its way through mountainous terrain that includes the highest concentration of 14,000 foot peaks in the lower 48 states. With over 100 miles of navigable whitewater in the Arkansas River Valley, the Arkansas eventually ends up flowing through the unforgettable Royal Gorge and under the world's tallest suspension bridge.
For those interested in a "Beginner/Intermediate Level" Colorado river rafting trip, the best options would be Browns Canyon (near Buena Vista) or Bighorn Sheep Canyon (near Canon City/Royal Gorge). Both sections are considered Class II/III, and appropriate for anyone who is at least 6 years old and weighs 50 pounds.  Browns Canyon is a one-of-a-kind Colorado adventure, balancing exciting rapids in between sustained calmer stretches, all while surrounded by breathtaking scenery. Bighorn Sheep Canyon, about 70 miles downstream from Browns Canyon, is a great trip for those looking to combine high desert scenery, wildlife (it's called Bighorn Sheep Canyon for a reason!), and some adventure all in one.
If you're looking to step up the intensity level a bit, then The Numbers or The Royal Gorge would be right up your alley. The Numbers (Class IV/V near Buena Vista) is the northernmost section on the Arkansas, offering tight channels, steep drops, and non-stop white-knuckle action through an amazing high-alpine environment. The Royal Gorge (Class IV/V near Canon City) is consistently ranked among the top 10 whitewater runs in North America for its roller coaster rapids through thousand-foot tall towering granite walls.  Late May/early June is typically when the river is at its highest levels as this is when the snow begins to melt in the mountains.
Are you looking for a way to enjoy the beautiful Colorado scenery without any of the rapids? Then a Family Float trip would be perfect for you. With a minimum age of 5 years old, the Family Float (near Buena Vista) includes rafting through the "Milk Run", just above Browns Canyon, and viewing amazing vistas along the Continental Divide.
Share:
Next Post