Back to Blog & News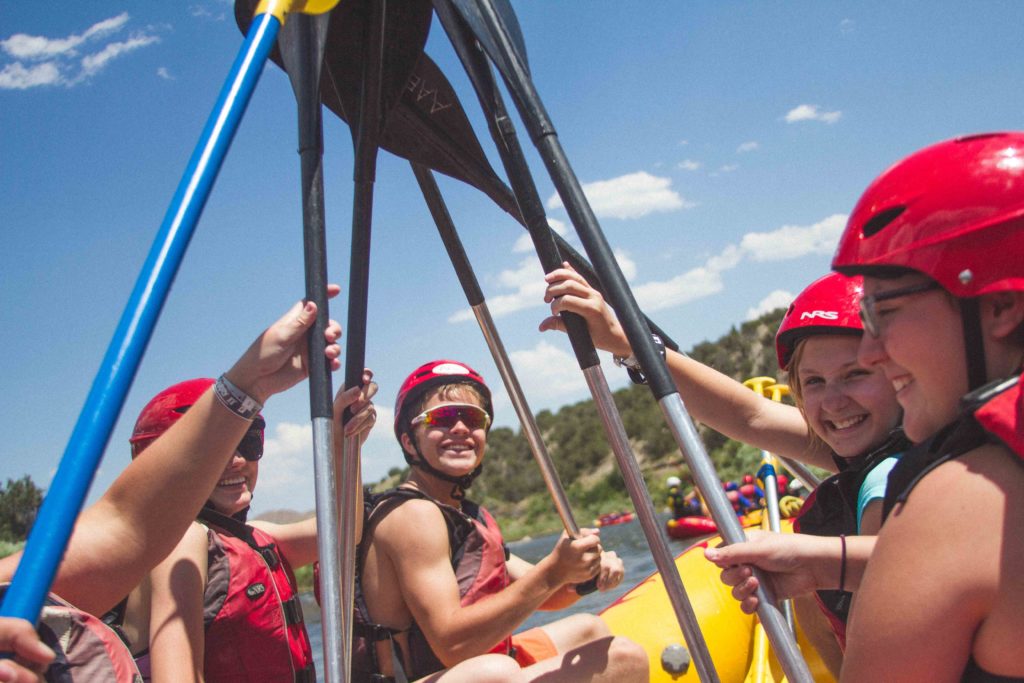 High Water Season in Colorado
American Adventure Expeditions

June 17, 2013

Blog, Find A Trip
High water season in Colorado. What does that mean? Maximum adventure, thrills, and splashes. We are offering the best that Colorado whitewater rafting has to offer with trips down The Numbers, Brown's Canyon, Bighorn Sheep Canyon, and The Royal Gorge.
The Numbers rafting is the ultimate Colorado rafting adventure! Experience the non-stop thrills and excitement of rafting in Colorado at the headwaters of the Arkansas River. You'll navigate through tight passages, steep drops, and continuous action on this incredible Colorado river rafting trip.
Royal Gorge rafting is Colorado river rafting at its best. Big rapids, lots of water, and unbelievable views describe this ultimate Colorado rafting adventure. Not only will you experience thrilling rapids, but you'll also raft under the world famous Royal Gorge Bridge on this epic stretch of whitewater.
Brown's Canyon rafting trips contain the perfect combination of Colorado scenery and adventure and are great for the whole family. If you are considering Rafting in Colorado, Brown's Canyon is a must! This section is filled with plenty of fun and exciting rapids and is sure to put a smile on everyone's face
Bighorn Sheep Canyon rafting has become one of our most popular Arkansas River rafting trips, and for good reason. Inhabited by numerous Bighorn Sheep this Colorado rafting adventure on the Arkansas River combines wildlife and amazing Colorado whitewater rapids in one family friendly activity
At American Adventure Expeditions we an adventure for everyone. Come enjoy the high water season in Colorado– we hope to see you soon!
Share:
Next Post