Back to Blog & News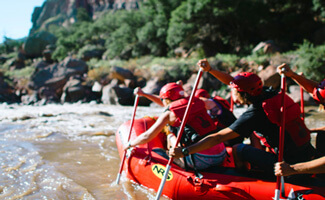 The Royal Gorge fire is now 100% contained!
American Adventure Expeditions

June 17, 2013

Blog, River Comfort and Safety
It is quite a relieving morning for all of us here at American Adventure Expeditions, as well as many people and rafting companies on the Arkansas River. We have received news that the Royal Gorge fire is now 100% contained! This is great news, as many people have unfortunately had to miss out on a great time rafting the Royal Gorge the last week. Although it will be another week before the Royal Gorge is open for commercial rafting again, clean-up crews are getting down there to make sure it will be suitable and beautiful for everyone to have a great time rafting there with us again! Also, we are excited to note that the Royal Gorge Bridge is still intact and has sustained minimal damage from the fires, and the animals in the Royal Gorge wildlife park are well, and in the process of being moved. Everyone here at AAE have been working to stay positive and give everyone the option of coming rafting in Buena Vista, where we are currently unaffected by the fires.  We at American Adventure Expeditions want to thank the Colorado State Parks and the U.S. Forest Service for getting this Royal Gorge fire contained and making sure everyone stayed safe through this hard time. We are thankful that things are looking up for the Royal Gorge, but we are still keeping victims of the Black Forest Fire (outside of Colorado Springs) in our thoughts, and we all hope for the best outcome! Remember everyone-stay positive and paddle your butts off!
Share:
Next Post