Back to Blog & News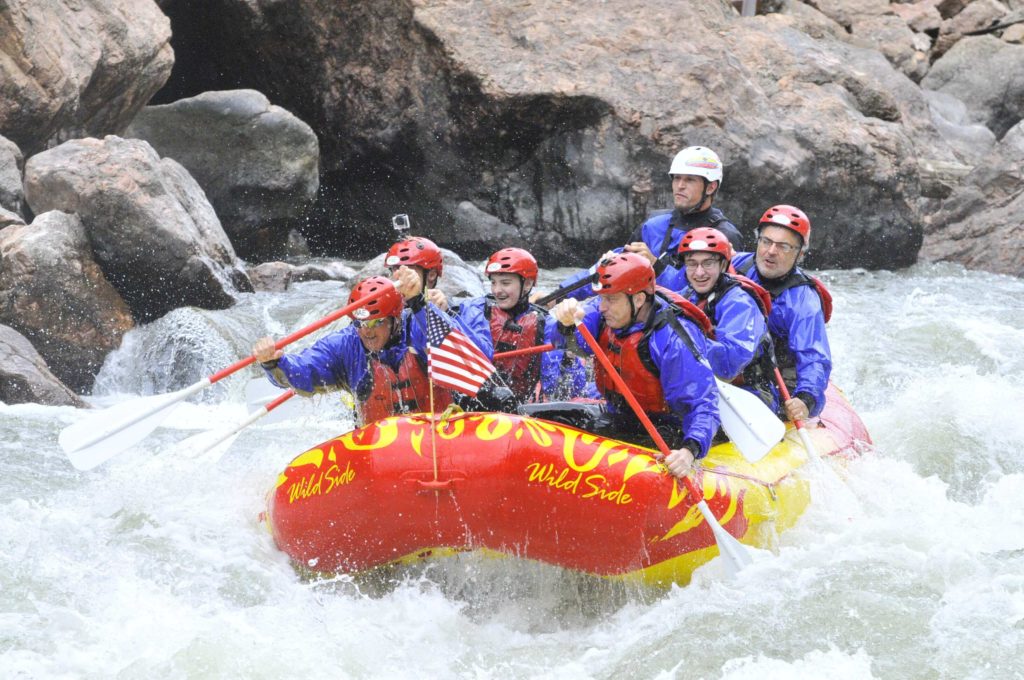 July 4th With AAE!
American Adventure Expeditions

July 8, 2013

AAE News, Blog
It's was an exciting day here at American Adventure Expeditions on the 4th! It was super festive and all of our guides we're exciting to hit the water. Everyone was wearing their red, white, and blue. The last couple of days here have been so hectic and busy, it's awesome. It's exciting to see how busy it gets in July for Colorado whitewater rafting. I really like it because I get to meet so many new people from all over the country. I feel like I know them by the time they check in after so many phone calls.
Today was also fun because we got to recruit our customers for tonight's festivities. Coco, another girl I work with, is in Leadville Cherokee and her band is playing tonight! Most of our customers are excited to join us tonight. Downtown Buena Vista is packed with fun Fourth of July activities. Can't wait to check them out!
-Sara
Share:
Next Post