Back to Blog & News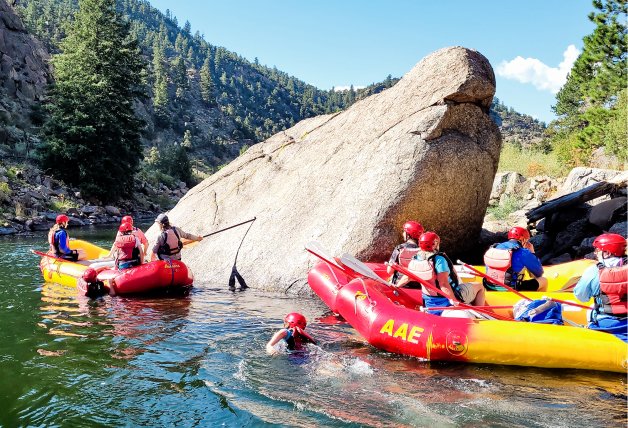 Labor Day Weekend On The Arkansas River
American Adventure Expeditions

August 31, 2016

Blog
Labor Day weekend is right around the corner and what better way to spend it than by whitewater rafting? Through September 5th, we will be offering whitewater rafting adventures down the Arkansas River through Browns Canyon, Bighorn Sheep Canyon and the Royal Gorge.
Why come rafting now? It's the perfect way to spend time with family and friends this holiday weekend! Plus you get to explore Colorado's most beautiful landscapes by raft! What could be better?
If you are looking for a fun float that is family friendly, check out our Browns Canyon and Bighorn Sheep Canyon rafting adventures that each feature class II and III whitewater. This trip is great for families with kids ages 6 and older.
Want to get the crew out for an epic weekend before the summer is over? Check out our Royal Gorge whitewater adventures! This is the perfect trip for those looking for an adrenalin rush and wanting to explore the Royal Gorge from a new perspective!
We've had a great summer so far out here on the Arkansas River and we can't wait to end it with one last fun weekend on the river!
We hope to see you out on the river! For more info visit americanadvent.wpengine.com or give us a call at 719-395-2409!
Share:
Next Post