Back to Blog & News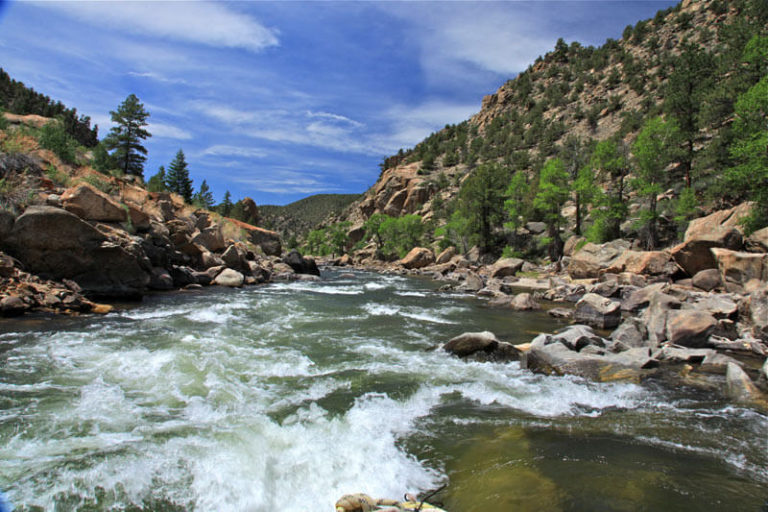 Movement to Turn Brown's Canyon into a National Monument
American Adventure Expeditions

May 24, 2013

AAE News, Blog
Mike Kissack, owner of American Adventure Expeditions, recently spoke at a meeting in favor of turning Brown's Canyon into a National Monument and Wilderness designation. U.S. Senator Mark Udall was in attendance as he sees the importance of turning the canyon into a National Monument.
Kissack spoke as the President of The Arkansas River Outfitters Association (AROA). As a professional organization, the AROA membership includes activities within the Arkansas River such as rafting, photography, climbing, hiking and shuttle services. Brown's Canyon rafting is the most popular stretch of whitewater in the nation and is also highly popular with other groups of people looking for outdoor activities as well. The legislation would not change how anybody uses the river or the surrounding area; they are just seeking to draw more visitors to the region. The designation provides the ability to market the Arkansas River Valley by using the National Monument as a sales tool for guests.
The Arkansas River has over $52,000,000 worth of economic impact which provides the community the ability to maintain the area. This is causing an increase in population, employment and income which is very beneficial for this region. There are also the benefits of protecting habitat, preserving wilderness and keeping the landscape serene at a popular tourist attraction. With the combination of economic and environmental reasons, making the Brown's Canyon a National Monument has many benefits.
Future generations of Coloradans would be able to enjoy this part of the Arkansas River's rafting, wildlife and wilderness throughout time. Over 22,000 acres of national monument would be managed with the help of many services as well as continuing visitor access which is going to keep the area in pristine condition for the wildlife and the people that enjoy it.
Guests will continue to see and experience the Brown's Canyon as it has always been viewed but it will be known as a National Monument with this designation. A National Monument and Wilderness designation provides thousands of acres of support and care for that area, something that is important to all that whitewater raft, fish, climb and hike.
Share:
Next Post