Back to Blog & News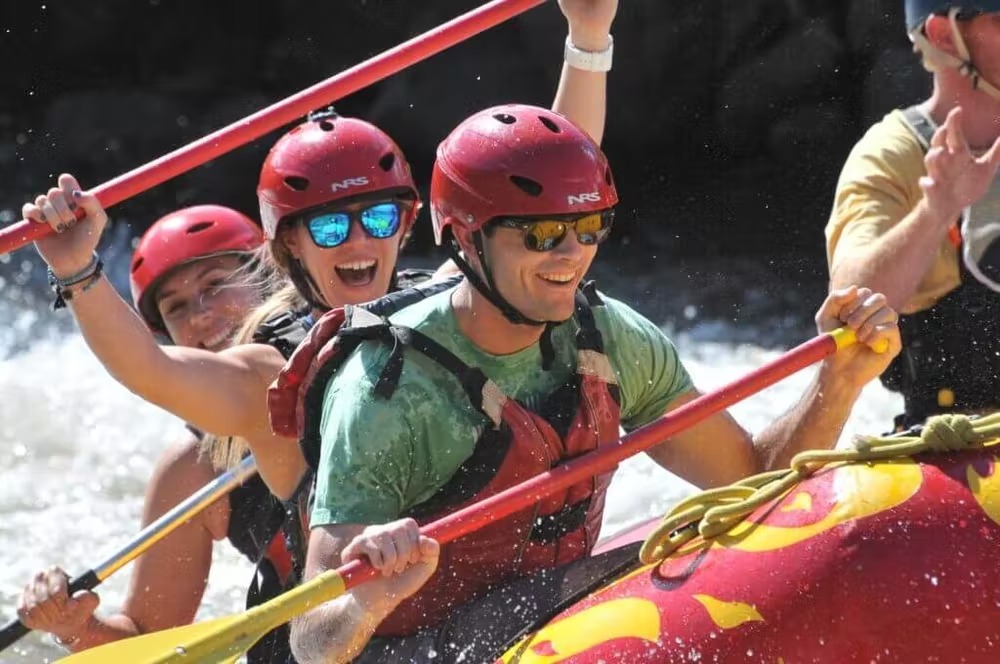 8 New Year's Resolution Ideas for Nature Lovers
American Adventure Expeditions

December 27, 2017

Blog
Even if you spend your winters shredding the slopes and your summers trekking up every mountain in sight, you probably feel like you could've conquered more of Mother Nature this year. As all nature lovers know, it's hard to fit enough awesome outdoor activities in the year.
If your goal in the new year is to adventure outside more, we've got you covered. Check out these eight epic New Year's resolution ideas for nature lovers.
Plant a tree
Bring more nature into your life by sprucing up your backyard with a batch of native plants. If your seasonal job has you moving often, plant a portable herb garden that can move along with you.
Climb a tree
Ride your bike. Break out those rollerblades. Reignite your passion for an outdoor activity you enjoyed as a kid that has since been passed over for other thrills. Yes, archery, insect watching, and playing in a sandbox totally count.
Hug a tree
Find one with smooth bark and do it literally. Do it figuratively by helping out a nature preserve – the National Park Service offers a range of volunteering options. Do it with a weekly hike through a forest and take in the awesomeness that nature offers.
Hug a porcupine
We're kidding. But you can do something nice for wildlife, like donating or volunteering at your local animal rescue or wildlife refuge. You can find wildlife volunteering positions near you on the U.S. Fish and Wildlife Services site. 
Run a marathon
Or, better yet, head up a 14er. There happens to be more than 50 of them throughout the state of Colorado, giving you no excuse not to give it a go. Beginners will find skill-appropriate hikes on Grays and Torreys Peak. If you're an expert hiker, try a challenging climb up Longs or Pyramid Peak.  
Go rafting
If scaling Colorado mountains isn't your thing, perhaps zooming through Colorado whitewater rapids is. Book a whitewater rafting trip with a few buddies to make it a group resolution.
Learn new outdoor facts or skills
Go fishing and catch more than a boot for once. Bird watch with the goal of naming all the different species that are native to your area. The more you learn about the environment, the more you can appreciate everything it offers.
Join an adventure group
If you're stoked about these New Year's resolution ideas but don't want to go it alone, try joining an outdoor adventure or enthusiast group. Colorado is full of groups that regularly go hiking, mountain biking, mountain climbing, or simply chill in the outdoors. Meetup.com is a great place to start your search for adventure buddies. 
The key to sticking with your intention is to pick from New Year's resolution ideas that you'll actually enjoy doing. As a nature lover, all of the above definitely qualify… except maybe hugging a porcupine. Ready to cross one item off your list? Check out rafting trips with American Adventure Expeditions.
Share:
Next Post