Back to Blog & News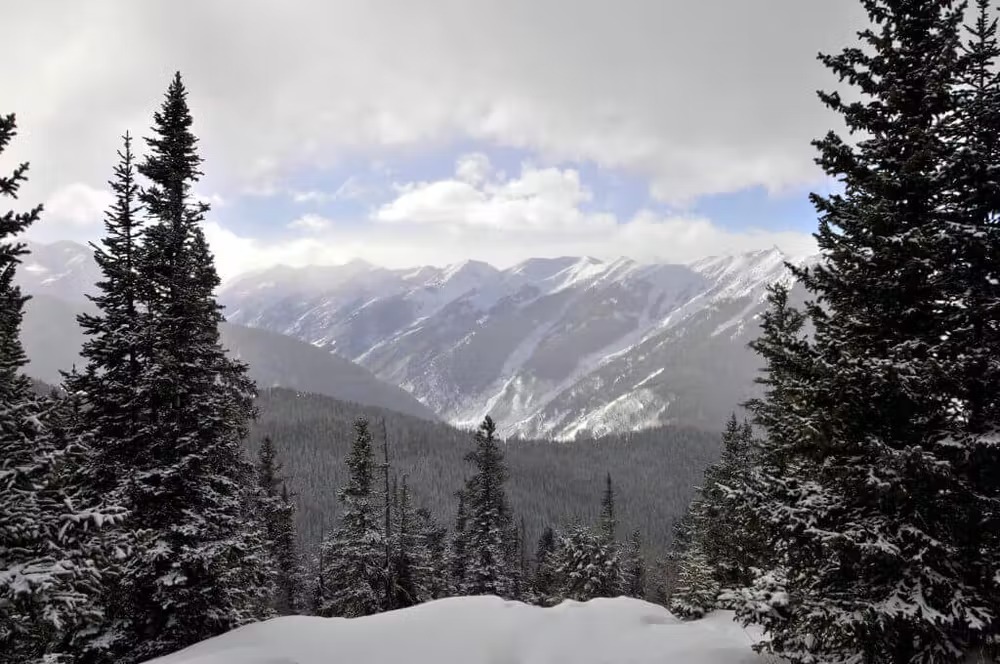 Avoid the Ice Water: Where Our Raft Guides Work in The Winter
American Adventure Expeditions

December 5, 2017

Staff Updates
Here at American Adventure, we're lucky that we have an amazing crew every summer to guide our white water rafting trips and give our guests an unbeatable rafting experience. While we all wish we could raft year-round, the freezing Colorado winters end our season in September.
Once we close up shop for the winter, our awesome guides head around the globe to their winter gigs.  You'll also find American Adventure guides heading back to university, teaching elementary school, traveling as a nurse, or working on the slopes at one of Colorado's many ski resorts.
We reached out to Robby Laughlin and Andrew Bowlin, two boatmen here at AAE, to learn more about their winter jobs and what they love about splitting time between two seasonal jobs. Read more about Robby's and Andrew's gigs below!
My Winter Job: Robby Laughlin, AAE Assistant Head Boatman
What is your winter job?
I am the program supervisor for the Breckenridge Outdoor Education Center in Breckenridge, CO. This coming winter will be my sixth winter working here. The BOEC is an adaptive ski program. We teach people with disabilities how to ski and snowboard. My job at the program is to maintain all of our gear, supervise the staff, help with continuing education for the staff, and also teach lessons. We teach a very wide variety of lessons, but for the last few years, I have focused on our sit ski lessons.
What is the best part of your winter job?
There are a lot of great parts of my job, but the best part is that I get to share something that I love with all my students. Making sure my student is having a great time and learns to love skiing is my top priority. Another great part of the job is to see someone's reaction after they do something they never thought they would do. Working with the students is obviously the best part of the job, but all the staff and the community we have is what makes me keep coming back winter after winter.
Why did you choose to work seasonal jobs over a traditional 9-5?
I don't know if I chose the seasonal life, or if it just came to be. I moved out to Colorado in 2013 to work for the BOEC in the winter, then I found AAE for the summer time. When I first came out here, I told myself that I would only work these jobs for two years then move onto something new. After six years, I just keep finding reasons to stick around!
My Winter Job: Andrew Bowlin, AAE Head Boatman
What is your winter job?
In the winter I help run and manufacture Grass Sticks. My roommate and close friend, Andrew Beckler, started making custom bamboo ski poles out of our garage about four winters ago. I remained a ski instructor through the first winter, but as we continued to see success, I jumped on full-time. We specialize in creating custom, handmade, sustainable, high-performing bamboo ski poles out of Steamboat Springs, CO. The past few years we've seen nothing but growth and success and it's truly been an amazing ride. At our company, I am in charge of all the manufacturing and keeping our reps and athletes organized.
What is the best part of your winter job?
My favorite part of working for Grass Sticks is all the traveling we get to do for work. Every weekend in the winter we are at a different mountain setting up a tent and promoting our product. We get a big crew to come with us to most locations, so it turns into a pretty fun time. This year we will be at Crested Butte, Loveland, Telluride, Big Sky, and Copper, to name a few.
Why did you choose to work seasonal jobs over a traditional 9-5?
When I started working at AAE eight summers ago, I was in between my junior and senior years of college. I was studying finance and could've cared less about it. However, at that time, I still had hopes of making my family proud and entering the traditional workforce like most college graduates. But as soon as I graduated, all I could think about was rafting and the river. I honestly fell in love with the Arkansas River and everything that it did for me. It turned me into the person I am today.
The river teaches you lessons that you can't learn anywhere else. Problem solving, teamwork, dynamics, and the physical nature of it is addicting. The rush I get when I take a group of adventure seekers down The Numbers (our advanced section) is a rush I can only and will only ever get by working on the Arkansas. Seasonal work is at times challenging, and it can be frustrating moving every six months. But for a person who has trouble sitting still and needs constant stimulation, it was the only thing that made sense to me after graduating.
If you don't catch Robby and Andrew on the slopes this winter, they'll be back at AAE guiding trips down epic white water next summer. Learn more about rafting with American Adventure today! 
Share:
Next Post