Back to Blog & News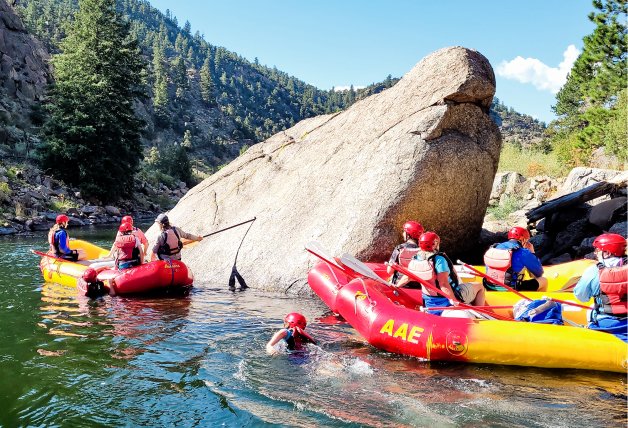 Rip and Roar Through America's Greatest Gorge!
American Adventure Expeditions

June 18, 2014

Blog, Royal Gorge
This video exemplifies a day in the life of a rafter with American Adventure Expeditions. We used professionally manned drones to shoot this exceptional video of Royal Gorge rafting.
The Royal Gorge is a canyon on the Arkansas River near Canon City, Colorado. With a width of 50 feet at its base and a few hundred feet at its top, has a depth of 1,250 feet in places, the 10-mile-long canyon is a narrow, steep gorge through the granite of Freemont Peak. It is one of the deepest canyons, and one of the most prestigious places to white water raft in Colorado. We rock all the named rapids in the Royal Gorge. This includes Sunshine Falls, Sledgehammer, Wallslammer, Corkscrew, the Narrows, Boateater, and Soda Pop Rock.
If you are interested in any of our white water rafting adventures, please be sure to contact us today.
Share:
Next Post