Back to Blog & News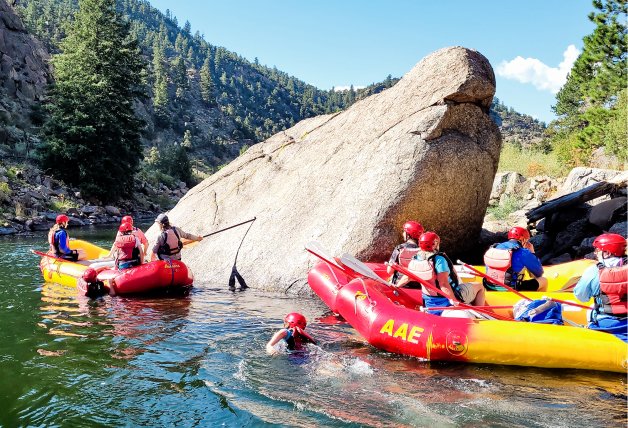 Get Your Gorge On!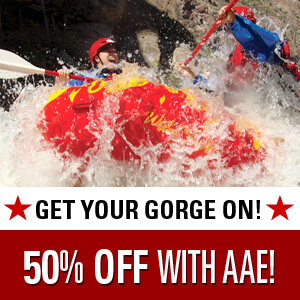 The Royal Gorge section of the Arkansas River has finally opened up and we're so excited to get you out there, we're offering Half Off any Half Day Royal Gorge Adventure!
In our humble opinion, the Gorge is the best trip we offer: epic scenery, amazing rapids and privacy from the modern world… except the railroad, of course. When the water is too high, though, we don't raft down there due to safety concerns. But, now that the water has tapered off — and is at its very best — we're stoked to take as many guests as we can; hence the sweet deal!
To see what we mean, click here to see our newest and sweetest footage of a day-in-the-life of an AAE Guest on the Royal Gorge!
Remember, we're only 2 beautiful hours from Denver, 2 hours from Breckenridge and less than that from Colorado Springs!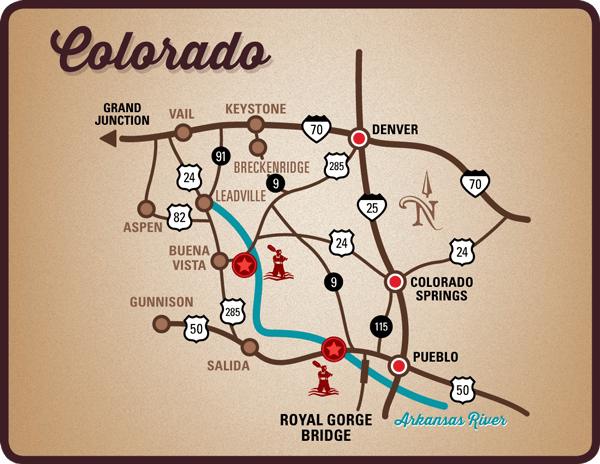 Buy One Get One Half Off on any Royal Gorge Half Day Rafting Adventure departing on or before 07.04.2014 excluding Saturdays. Coupon must be mentioned at the time of booking, and cannot be combined with any other offer. If you are booking online, use Promo Code: GORGE14, if you're calling in, simply mention Gorge14 to any of our friendly staff and they'll know what to do.
Book now by clicking here or calling 719.395.2410 and remember, use promo code GORGE14 or mention Gorge14 to your friendly booking representative.
Share:
Next Post