Back to Blog & News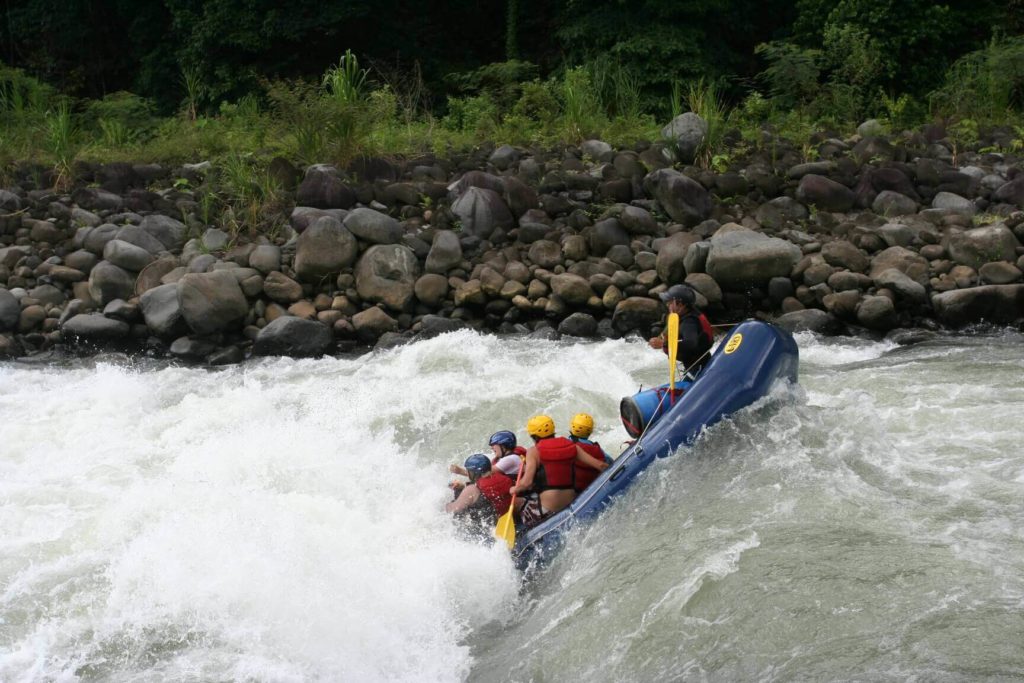 River Rafting In Colorado: A Summertime Adventure
American Adventure Expeditions

July 20, 2011

Blog, Colorado Rafting Articles
Colorado is one of the lucky states that allows outdoor activities to be experienced year-round.  In the warmer parts of the year, river rafting in Colorado is one if the most popular activities that this state has to offer.  It is also one of the few that is not only exciting, but also allows a person to cool down from hotter temperatures.  The Arkansas River runs through beautiful canyons, making these rafting adventures both exciting and breathtaking.  Although there are multiple runs to choose from when experiencing river rafting in Colorado, a handful of routes tend to be the most popular, and there are plenty of reasons why.
River rafting in Colorado is an excellent way to experience the outdoors while staying cool.  Summertime weather can get into the triple digits, and this type of activity allows a person to be thoroughly entertained, while the cooler water temperatures help to prevent overheating.  Although this is an added benefit, river rafting in Colorado has mostly gained popularity due to the excitement of rushing white waters and scenic views.
Multiple white water rafting runs in Colorado flow through the Arkansas River along the canyon-side and these excursions make for spectacular views.  One of the most popular areas for river rafting in Colorado is located in Canon City: The Royal Gorge.  The granite walls of the Royal Gorge  rise over 1,000 feet from the river.  If this was not enough, this excursion brings you directly underneath the largest suspension bridge in the world, allowing a person to experience both natural and man-made beauty.  This, combined with the exciting rapids, make for one of the most sought out Colorado river rafting experiences.
Brown's Canyon is a white water adventure that is more than just another popular Colorado river rafting run- it is considered by many to be one of the best runs worldwide.  This is due to the perfect combination of exciting rapids with calm stretches, as well as providing wonderful scenic views.  This diversity attracts a wide range of people, from the less experienced rafter to the more advanced sportsman.  Brown's Canyon makes for an unforgettable summertime outing.
Regardless of which summertime excursion a person decides to embark upon, it is recommended that a professional guide be used.  An experienced tour guide can greatly enhance your Colorado river rafting adventure by pointing out the more popular sightings, showing you how to more adequately paddle through white waters, and helping to increase safety measures.  This all results in an ideal Colorado river rafting experience.  American Adventure Expeditions is a trusted and experienced tour operator that provides trips along the Arkansas River.  When embarking on these types of summertime adventures, a tour guide such as American Adventure Expeditions is highly suggested.
Share:
Next Post