Back to Blog & News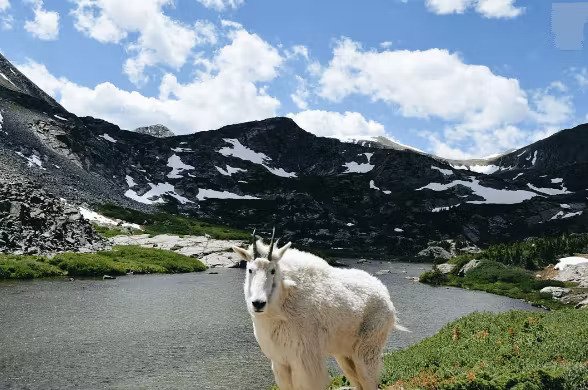 Stay Tuned To What Our Guides Do In The Off Season
American Adventure Expeditions

August 23, 2016

Blog
As the season is slowly coming to an end, our guides are begining to transition to their off season gigs. Many are still in college, but there are many that have incredible winter jobs or travel the globe in search of whitewater and deep powder (deep snow).
So, we've put together a list of our guides, what they do in the off season and their Instagram account handles. Now you can keep up with what your favorite guide is doing in the off season!
Guides:
Curtis: @curtisyanasak
Follow Curtis on Instagram and you won't be disappointed. From shredding pow in the PNW to shredding pavement on his skateboard or getting pitted in whitewater, he's an absolute shredder. He also has a cute pup that often makes an appearance on his feed, Presta.
Andrew: @justandrewprolly
Follow Bowlin through the off season while he travels the globe and continues to develop his company, GrassSticks. Plus, like Curtis, he also has a cute pup named Redoubt.
CC: @ccabovewater
A recent resident of Salida, CO, Caroline's Instagram features local hot spots, crossfit inspiration and pictures from her many adventures.
Archie: @archmang
Archies feed is full of knives and beer. A true man's feed for sure. Give it a look!
Robby: @brekbob11
Robby is an adaptive ski coach in the winter at Breckenridge. He also is a crazy good mountain biker and backcountry skiers. Check out his adventures on his Instagram!
Drew: @drewlazyman
Drew is a backcountry mountaineer ski guide in the winters while attending CU in Boulder, CO. Now sponsored by Black Diamond, there is no telling where this kid is going to go. The sky is the limit!
Aaron: @mastabeita
Aaron is finishing his geology degree at the University of Kansas! We are lucky to have him on our team here at AAE and
Phillie Bacon: @phill_bo_baggins
Phillie, one of our rookies this summer is attending college back in California where she is pursuing a degree in education and running cross country! This babe is a badass and always pushing herself to become a better athlete and student.
Ben Lucas: @benlucas11
In the off season, Ben is chasing more whitewater to kayak. He has traveled the globe in pursuit of rivers to explore by kayak, who knows where he will be this winter.
Ben King: @benjahmonli
BK is a first year guide with AAE but has over three years of experience on the river! This off season he will be finishing his masters degree in environmental education and graduating from Prescott University.
Katie: @kayespence
Katie is a second year guide with us and a student at University of Minnesota, studying psychology. She is now an official Royal Gorge guide and we can't wait to see what this lady crusher accomplishes next.
Judd: @juddjames
One of the many gingers at AAE, Judd chases whitewater in the winters as well. Kayaking around the world, follow Judd's Instagram to see where his travels take him.
Taco: @Taco.2sday
Taco is another guide of ours that chases more whitewater to kayak in the winter! His feed is full with waterfalls, whitewater adventures and big mountains.
Brandon: @b_and_moko
BU, a guide at our Royal Gorge outpost, is the king of the Bighorn Sheep Canyon. His feed features pictures of his pup Moko and his travels.
Jake: @jbothe33
Jake is getting into whitewater kayaking and rumor has it that he may become a Salida resident this winter.
Griffin: @guinniepig27
This Arkansas guy loves to explore and go to music festivals with his friends. We were lucky to have him as a first year guide this summer and hope he comes back to guide for us next summer.
Eric: @johnseyeric
Along with Griffin, Eric is also from Arkansas and loves exploring and attending music festivals. He began guiding with us in the summer of 2016 and was a great addition to our team! Check out his Instagram for his off season adventures.
Austin: @austinbolton
Austin joined our team this summer from Tennessee. This is his second year guiding whitewater rafting, but first with us. He loves to climb and explore in his free time. His Instagram features beautiful pictures and his recent blog posts.
Office Staff:
Bri: @bri_stout
Our social media wiz, Bri's Instagram features pictures from her travels around the world, backcountry ski adventures and brown pow adventures. She loves to post pictures of her adventures because if there's no picture, it didn't happen, right?
Dawn: @dzeleznik
Our general manager is on the gram! Her feed features pictures from her travels in Southeast Asia and snowboarding in the Pacific Northwest.
Steph: @s_raez
Steph is one our amazing guest representatives in Buena Vista, CO. She has recently graduated from University of New Hampshire with a degree in Recreation Management Policy. She is currently on the job hunt in Colorado so that she can stay out here and experience a Rocky Mountain winter.
Savanna: @savannaklimesh
Another one of our amazing guest representatives, Savanna is a personal trainer in the off season back in Lawrence, Kansas.
Ashlynn: @ashlynnh28
Ashlynn is a new addition to the guest representative team at our Royal Gorge outpost this summer! In the off season she is attending Texas Tech University to complete her bachelors degree.
And lastly don't forget about AAE's Instagram account! @aae_rafting
We will post weekly and offer ways you can save BIG on rafting next summer! But for now, we are still rafting on the Arkansas River through September 5th! Join us for one last fun splash down the Arkansas River before summer is over!
Share:
Next Post