Back to Blog & News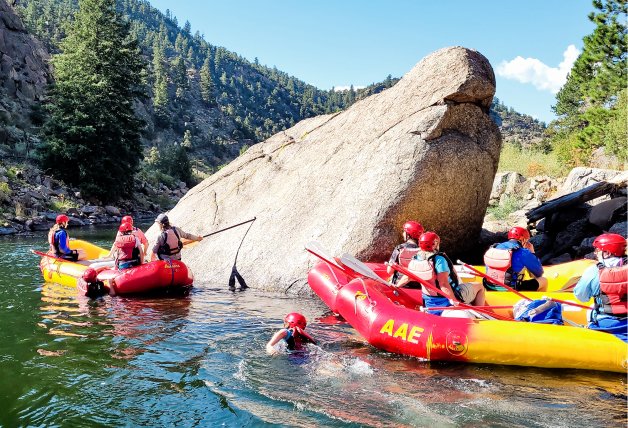 The Arkansas River
American Adventure Expeditions

July 25, 2013

Blog, River Comfort and Safety
Even though the Arkansas River is most widely known as one of the nation's top whitewater rafting destinations, there are also several reasons why this river is so amazing! Not only does it have several different stretches offering diverse scenery and wildlife, but whitewater classes that range from a beginner float to thrilling Class V whitewater! Listed below are a few interesting facts about the Arkansas River which show how it has carved it's way through the rich history of the area.
The Arkansas River begins its journey in the Sawatch Mountains near Leadville, Colo. The river begins at an elevation of 11,320 feet.
The river is cutting deeper into the river gorge at the rate of about 1 foot every 2,500 years.
The river gorge is so narrow on the Arkansas River that the Denver & Rio Grande Railroad had to suspend its track above the stream by an engineering marvel, the Hanging Bridge.
The Arkansas River runs through some of the richest ore bodies in the state.
The Arkansas River has carved solid granite into one of the wonders of the world – the Royal Gorge.
From fly fishing, to serene stretches, to exciting drops and waves, the Arkansas River truly does have something for everyone!
Share:
Next Post