Back to Blog & News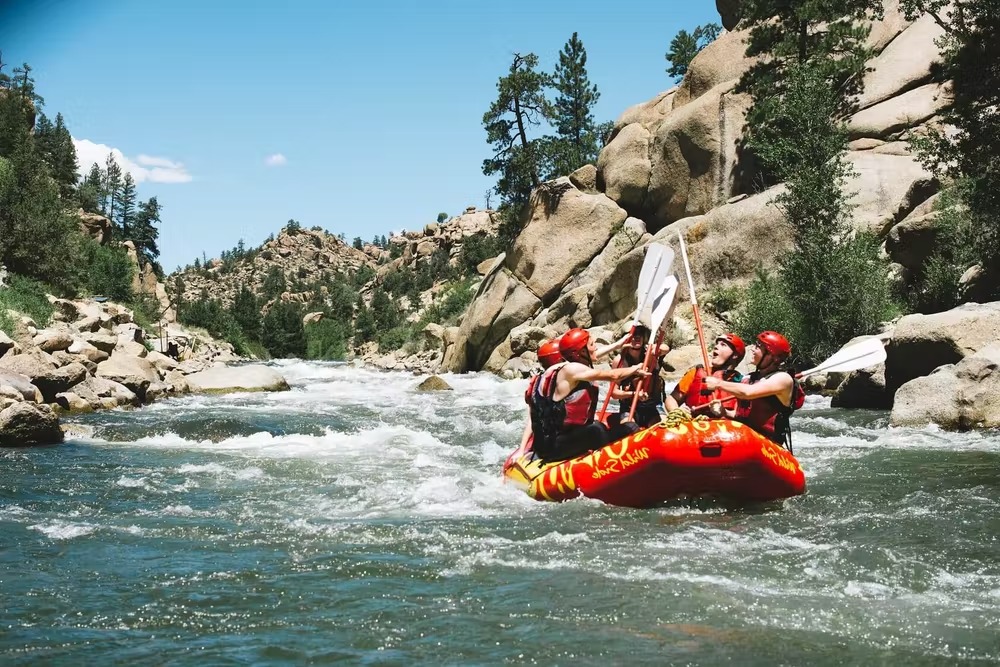 The Official Cooking Pot of Utah?
American Adventure Expeditions

July 21, 2010

Blog, Camping Recipes
Well for Utah it is the infamous Dutch Oven.  Who knew states even had an "official cooking pot"?
We were wondering how this ever came to be and believe it or not this is a fairly recent addition to all things officially Utah.  In 1997, the Utah State Legislature passed a bill designating the Dutch oven the official State Cooking Pot.  It gets even better, Utah is the home to the he International Dutch Oven Society and every year they run an annual competition, called the World Championship Dutch Oven Cook-Off.  So, you might not be entering into the World Championship Dutch Oven Cook-Off, but you can still impress your friends with a "gourmet" dutch oven meal while camping along the Arkansas River.
We're taking camping food to the next level and throwing out the hot dogs, bratwursts and hamburgers and using our trusty dutch oven.   Here are a couple of our favorite dutch oven recipes.  Feel free to share with us your favorite camping recipes.  Enjoy!
Dutch Oven Pizza:
What you need:
1 box Pizza dough mix
1 can pizza sauce1/2lb mozzarella cheese
1/2lb pepperoni
1 aluminum pie tin
Recipe:
Prepare the pizza dough per mix directions
Spread dough inside pie tin and up the sides.
Top with sauce, cheese, pepperoni.
Place 4 pebbles in dutch oven to raise pie tin off bottom.
Set pizza in dutch oven
Put dutch oven on top of 12 briquettes and cover with 14 briquettes.
Cook for 15-25 minutes.
Dutch Oven Chicken Enchiladas
What you need:
1 1/2 pounds Chicken Breast, no skin, no bone — cut in 1″ cubes
12 large Flour Tortillas
12 small Corn Tortillas
1 can Cream of Mushroom soup
1 can Cream of Chicken soup
1 1/2 cups Salsa
1/4 cup Green Chiles, diced
1 medium Green Bell Pepper, chopped
2 medium Onions, chopped
1/2 cup Mushrooms, canned
1 can Black Olives, sliced or chopped
1 pound Monterey Jack Cheese
1 pound Cheddar Cheese
2 cups Sour Cream, light
Recipe:
Shred both cheeses together.
In a large bowl, mix chicken, cheeses, green pepper, onions, mushrooms, olives, chilies, soups, salsa and sour cream.
In a 12 inch Dutch oven, place a layer of corn tortillas on the bottom and then a layer of flour tortillas.
Next add a thin layer of the mixed ingredients.Repeat flour tortillas and mixed ingredients in layers until the top layer.
Place a flour tortilla on top and then a layer of corn tortillas.
Using 8 – 10 charcoal briquettes on the bottom, and 13 – 15 charcoal briquettes on the top.
Cook for about 30 minutes or until chicken is completely cooked.
Ready to put your dutch oven skills to the test?  Check out our overnight Colorado rafting trips or our full day and 1/2 Day Arkansas River rafting adventures and plan your own camping trip.
Share:
Next Post