Back to Blog & News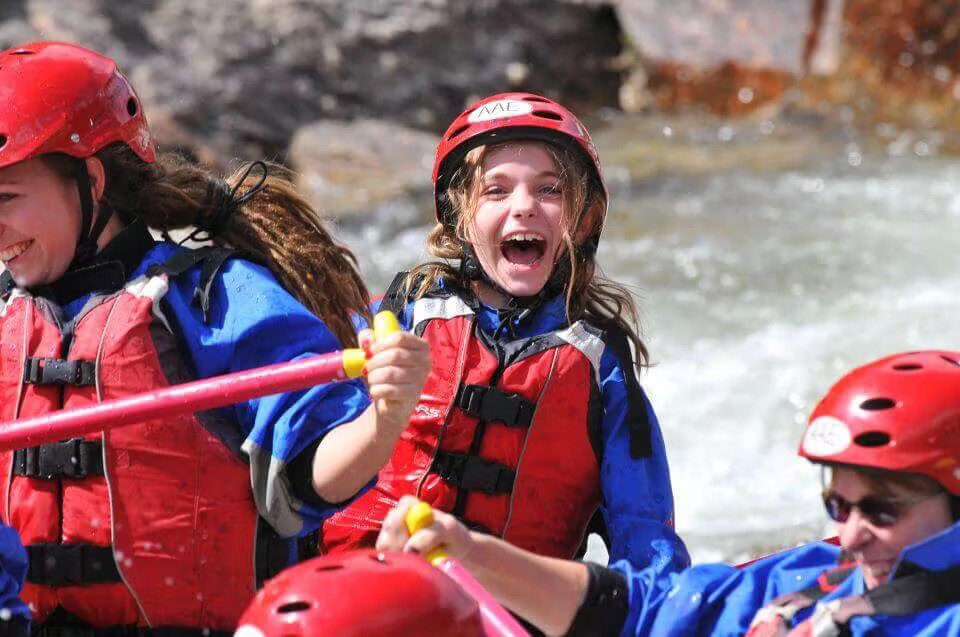 Colorado's Best White Water Rafting for Kids
American Adventure Expeditions

May 9, 2017

Arkansas River
The laughter of a child is contagious – and one of the best ways to bring a smile to your kids' face is with a family white water rafting trip through one of the many rivers in beautiful Colorado. Your kids will love the thrill of their first rapid ride, while you'll enjoy the stunning scenery that spans the length of Colorado's rivers.
Finding a white water rafting trip suited for young kids shouldn't be a challenge – rafting companies like American Adventure Expeditions run trips down Class I-II and some Class III sections of river. Here are five river trips that are perfect for families with kiddos, age 6 and up.
1. Arkansas River
Give your kids their first taste of white water rafting with a short, quarter-day-long family float trip down the Arkansas River. From the Buena Vista Outpost, the mellow stretch is perfect for families, kiddos, nature lovers, and debut paddlers, and features stunning views of Colorado nature and the chance to see varied wildlife. The route is ranked as a Class I and II, so you won't encounter any rapids that could frighten your kids.
For a few more thrills, Brown's Canyon and Bighorn Sheep Canyon both boast Class II & III rapids that are suitable for children ages 6 and up. You may even get to see bighorn sheep along the river bank!
2. Upper Colorado River
West of Grand Junction, CO, is the launch point for an awesome, relaxing float along the Upper Colorado River. The segment of water features mellow Class I-II rapids. Groups can start at the Loma Boat Launch and meander 25 miles through two expansive desert sandstone canyons called Ruby and Horsethief. Paddlers can lounge at beaches along the way, stop to enjoy a hike, and look for creature sightings of eagles and lizards.
3. Lower Animas River
The Animas River runs right through Durango, which sits near the New Mexico border. Also home to the Durango & Silverton Narrow Gauge Railroad steam train, the historic locomotive can be heard and spotted throughout the area's mountains, canyons and river's edge. The Lower Animas includes fun rapids—Smelter, Santa Rita, Sawmill, and Pinball, among others—that range from Class I-III rapids.
4. Rio Grande River
The Rio Grande means, "Big River" in Spanish—and true to its name, this vein of water is the 5th largest river in the country. The water's mouth begins in Colorado and flows on for 1,760 miles through New Mexico and Mexico until it reaches the Gulf of Mexico. Outside of Creed and South Fork, jump into a boat for a half-day family paddle along this Rio Grande! The rapids will span from Class I-III.
5. Clear Creek River
Only 30 miles west of Denver, the Clear Creek River has an average grade of 67 feet per mile—which makes it the steepest raftable river in the Centennial State! Clear Creek weaves through the historic mining valley that's home to Idaho Springs, and the "Sure-Shot" family river trip launches off with the iconic (Class II) Charlie Taylor Water Wheel.
What's better than a white water rafting trip to bond with your kids and create lifelong memories? Now's the time to start planning your family white water rafting trip to Colorado this summer. Contact American Adventure Expeditions – we're happy to answer any questions you may have.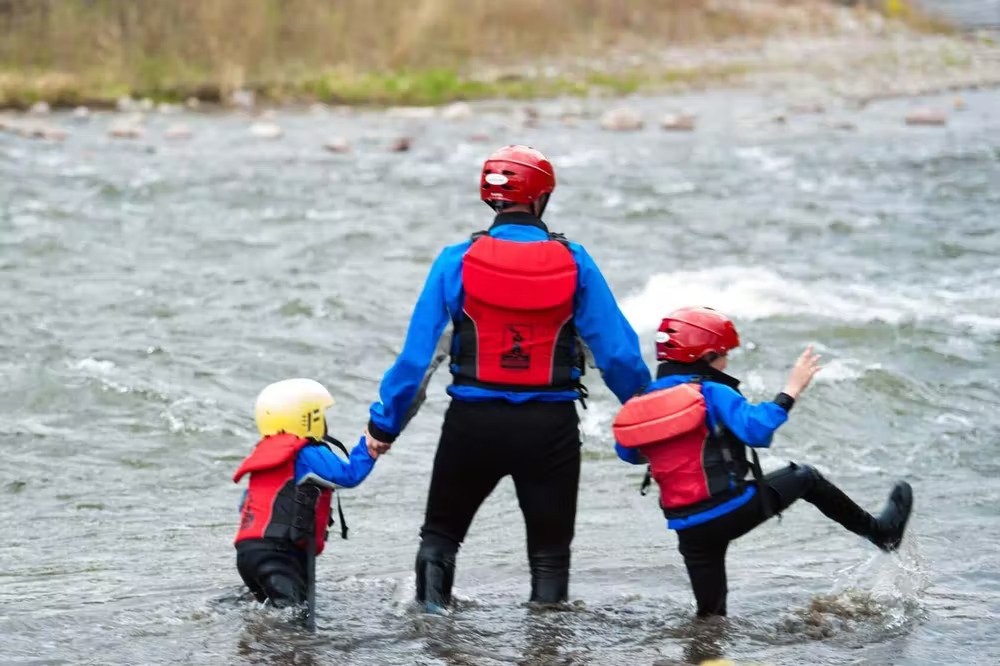 Share:
Next Post