Back to Blog & News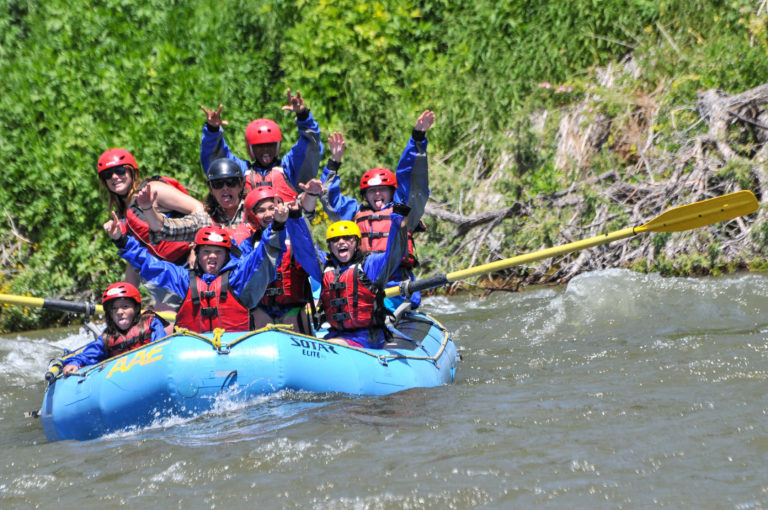 World Class Colorado White Water Rafting!
American Adventure Expeditions

June 28, 2013

Blog, Staff Updates
It's the heat of summer, and you know what that means? Hot temperatures yet cool Arkansas River water rafting. Get in on a rafting trip with American Adventure Expeditions and feel the splashes and excitement of world class Colorado white water rafting!
We offer rafting trips for all ages, ability levels, and thrill seekers. With trips going down Brown's Canyon, The Numbers, Bighorn Sheep Canyon, and The Royal Gorge we have the best of the Arkansas ready for you to enjoy.
Without a doubt there are few better ways to cool down on a hot summer afternoon than a white water rafting adventure. Today we had more campers come down from the Keystone Science School – they had a blast going over Zoomflume, Pinball, The Stairs, and many other Brown's Canyon rapids. Tomorrow we have even more groups ready to escape the summer heat and have fun doing it. Now if I could only get out on the water myself! Ha, soon I'm sure I will.
Share:
Next Post