Back to Blog & News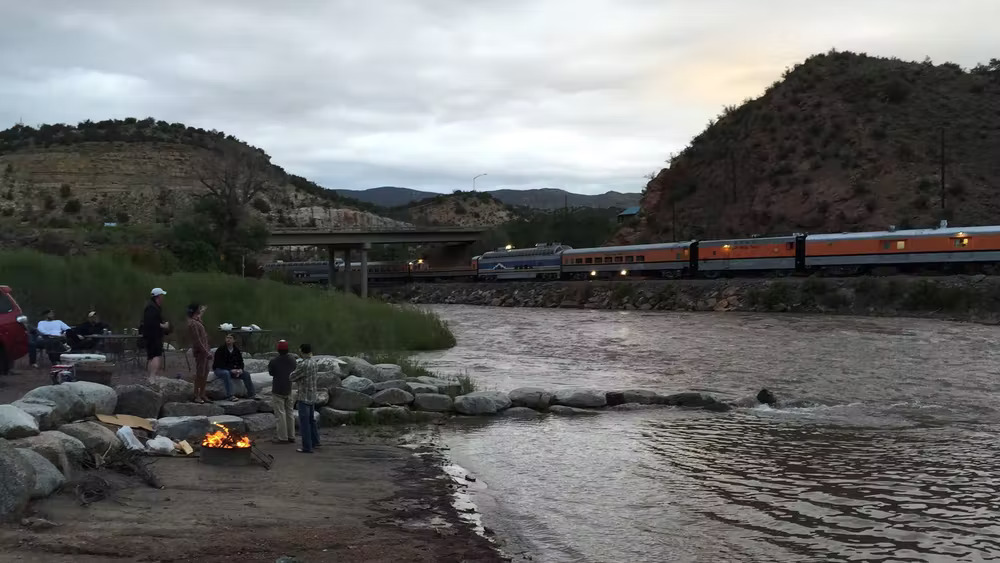 A True American Adventure :: Rafting, Camping, Dining, Rafting
American Adventure Expeditions

June 1, 2015

Blog
With years of experience in planning Colorado overnight rafting trips, we've come up with the perfect itinerary that's sure to exceed expectations. The combination of amazing rapids and breathtaking scenery, awesome wildlife and enjoyable company, along with our top-of-the-line camping equipment and gourmet meals will have you begging for just one more day… and night! Leave the planning to us and just get ready for a true rafting in Colorado experience!
We are pumped that you'll be joining us on this unforgettable journey through one of the best whitewater runs in the country, The Royal Gorge.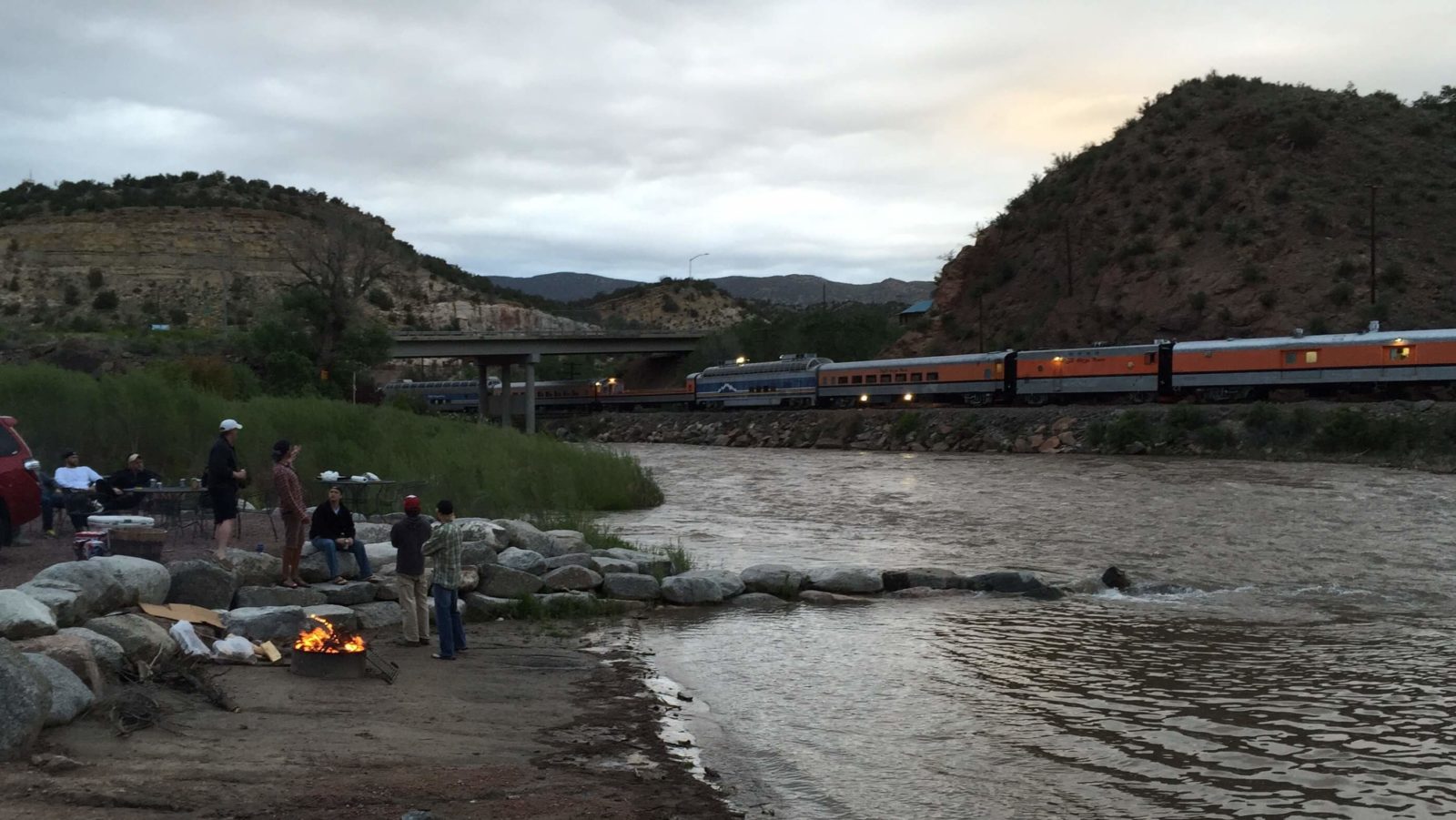 The view from the campsite: the Royal Gorge RailRoad!
WHAT'S INCLUDED:
All meals (Day 1 Riverside Snack, Day 1 Dinner, Day 2 breakfast, Day 2 lunch)
Use of AAE's camping equipment (tent, sleeping bag, sleeping pad) and facilities (restrooms, showers, riverside pavilions, campfire)
Wetsuit, river shoes, and splash jacket for all rafting trips
WHAT TO BRING:
Rafting clothes (swimsuit/shorts, anything you don't mind getting wet!)
Variety of clothes – our weather can vary from 90's during the day to 30's/40's at night, and rain showers can pop up at almost any moment
Alcoholic beverages are not included with Day 1 dinner, those who are 21 or older are welcome to bring their own
Our professional, friendly staff is excited to hear from you and help you start planning your epic overnight rafting trip in Colorado. Call us to get questions answered and excitement sparked. We're ready to take you on the adventure of a lifetime: 719.395.2410.
Share:
Next Post