Back to Blog & News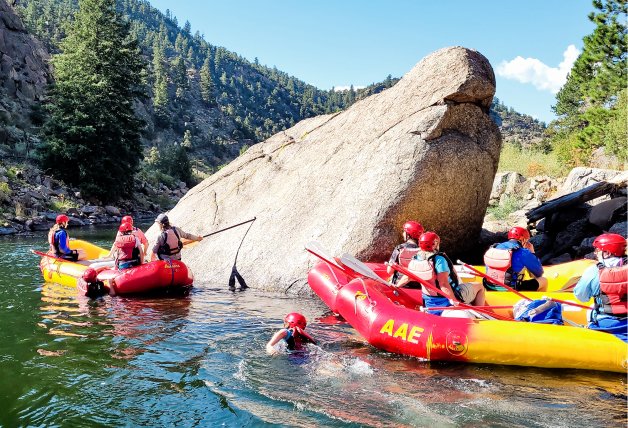 Book a Boat, It's Easy As 1, 2, 3
American Adventure Expeditions

April 21, 2015

Blog
Colorado white water rafting trips are all about having fun, so finding and booking your adventure should be easy.  That's why American Adventure Expeditions has made this as easy as possible.
1.  Pick Your River Run:  Which of our rafting trips suit your needs? Are you wanting a family friendly float or a fast-paced, thrill ride or something in between? Search through Our Trips and find the river run that's right for you. When choosing a trip for you and your group, there are three primary factors to consider: Your desired level of adventure, your desired trip duration, and your location. Please use our Rafting Trip Finder or call our friendly, helpful staff 719-395-2409 and let us help you choose your perfect Colorado whitewater adventure. Remember, when choosing your trip, please be realistic about everyone's abilities and be sure to ask questions of our staff prior to booking. For other factors to consider when choosing your trip, please see our Rafter Responsibilities page.
2. Book It Online:  Once you have found the run for you, proceed to booking it online! Click the "Book Now" link under whichever trip you want to go on, check availability, and follow the simple steps.  Your Colorado whitewater rafting trip will be booked in the blink of an eye!
3. Get Ready to Have an Adventure of a Lifetime! Now that your trip is booked you can prepare everyone for a fun river adventure by reading up on Colorado rafting FAQ's.
Arkansas River rafting has never been easier.  Book you trip today and take advantage of one of Colorado's best outdoor activities.
Share:
Next Post