Back to Blog & News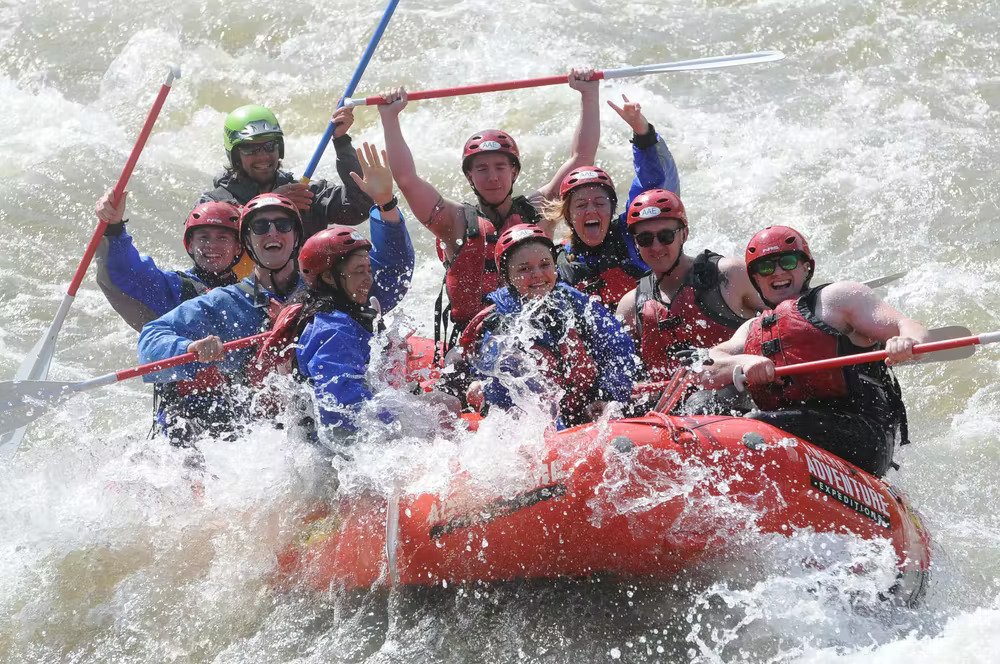 5 Reasons You NEED to go Whitewater Rafting Before it's too Late!
Are you looking for an adrenaline rush to start your summer?  Colorado was lucky enough to build up an abnormally huge snowpack over the winter.  This is great news for any thrill seekers out there!  As Colorado experiences rising temperatures, the runoff from the mountains will continue to increase water levels into the beginning of July.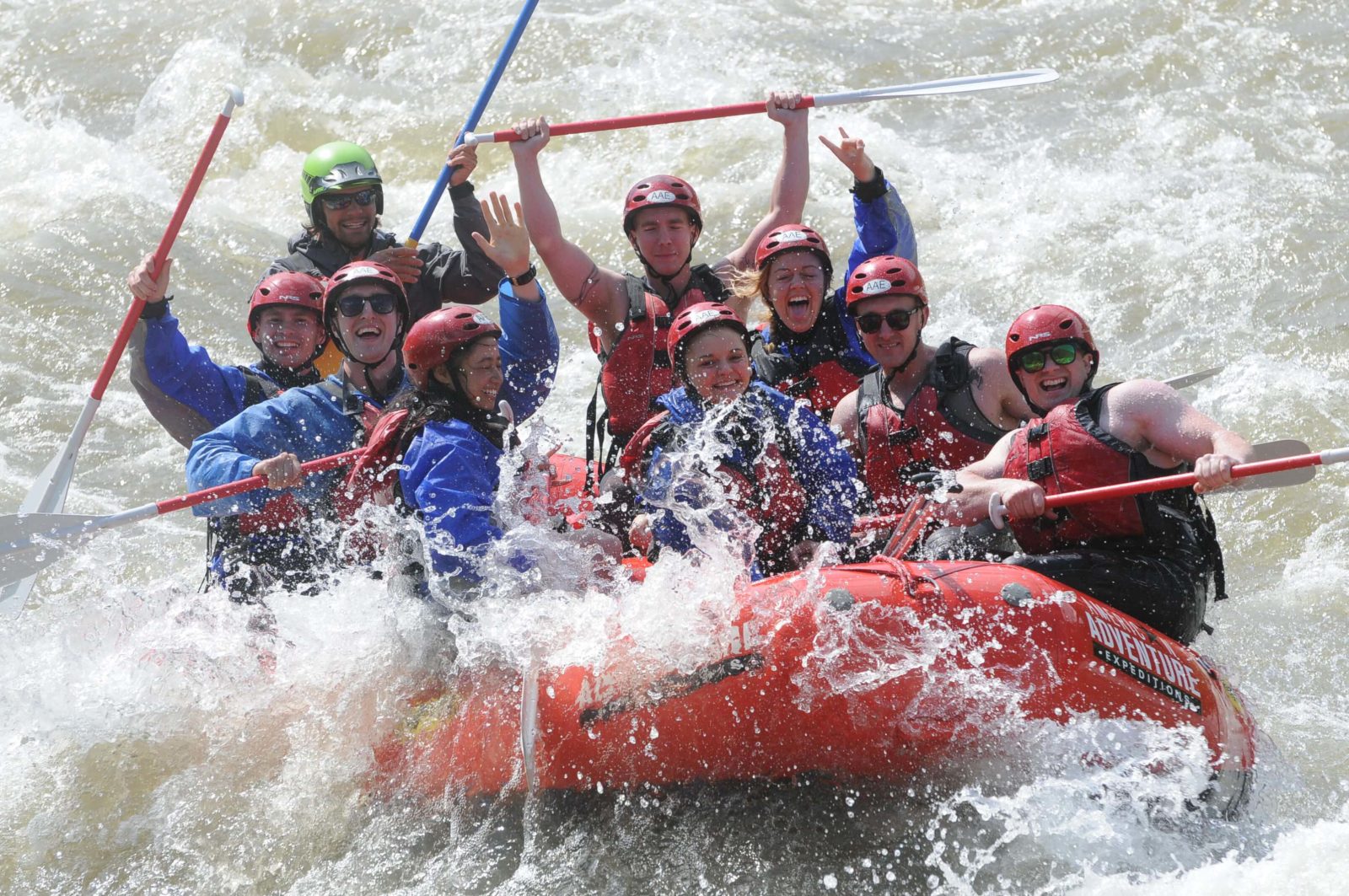 1. You Want Intensity? You Got it!
Rafting during high water inevitably leads to extreme excitement!  Faster moving water, bigger and more powerful waves and a little bit of fear are all a part of the experience.  Many of the less difficult rapids in turn, unleash their inner beast and become much more aggressive.  Luckily, all raft guides are required to earn their certification through training programs like this. Even with the excessive snow melt, many sections of the river still lend themselves to family friendly trips. If you want to take on some of the more advanced runs, check out The Numbers or The Royal Gorge and let your guide know you are ready for adventure!
2. It's Team Building Like You've Never Seen Before
The commands of your guide demand cooperation and synchronicity, but rafting will unify a group more than you may expect. Bonding with teammates produces the 'love hormone,' called oxytocin, according to reporter Gretchen Reynolds in a 2012 New York Times article.  When doing a physical activity or sport with a team, one team member's positive emotions can cause an oxytocin ripple effect and positive emotions leads to better team bonding and performance!  Strategy & Business states, that the highest level of team bonding occurs following a formative activity that is both high-pressure and meaningful. So whether your group is a virtual workforce, or simply a few old friends that don't see each other often, rafting will be an unforgettable experience you will all share for lifetime.  There's always an option for an awesome overnight camping excursion under the unbelievably clear stars with gourmet meals and an endlessly entertaining guide to go along with your rafting!
3. The Perfect Window is Closing!
These peak water level conditions won't last much longer.  The beautiful weather is melting the snow quicker and quicker, which means less run off flowing into the river.  Currently, many of the technical areas involving rock evasion are flowing like crazy, which means more fun for you!  Slightly more extreme conditions may lead to less crowds, which may be exactly what you are looking for.  Many families or large groups are yet to take their summer vacations so if you want to avoid the most tourist-filled time of year then get out on the river now!  It's still worth remembering, that there are always less demanding trips and even some very mellow ones, such as family float down the Arkansas River!
4. Been Slacking at the Gym?
If you want a real workout while living life to the fullest, high water will give you the challenge you have be looking for.  All-out effort on the river works much more of your body than you may think.  Proper rowing involves leaning very far forward and digging into that water for your mighty pull.  Your arms, shoulders, core, back and even legs will be put to the test as you attack the river, head winds and any apprehension you've been carrying!  You better hope you have some decent cardio as well because you'll be working hard for a while.  While you're out here you can always get another adventurous feat in through high flying zip lining, obstacle courses and mountain biking.  Even beyond the physical aspects of rafting, conquering your trip will boost self-esteem, and the beautiful nature undoubtedly reduces stress.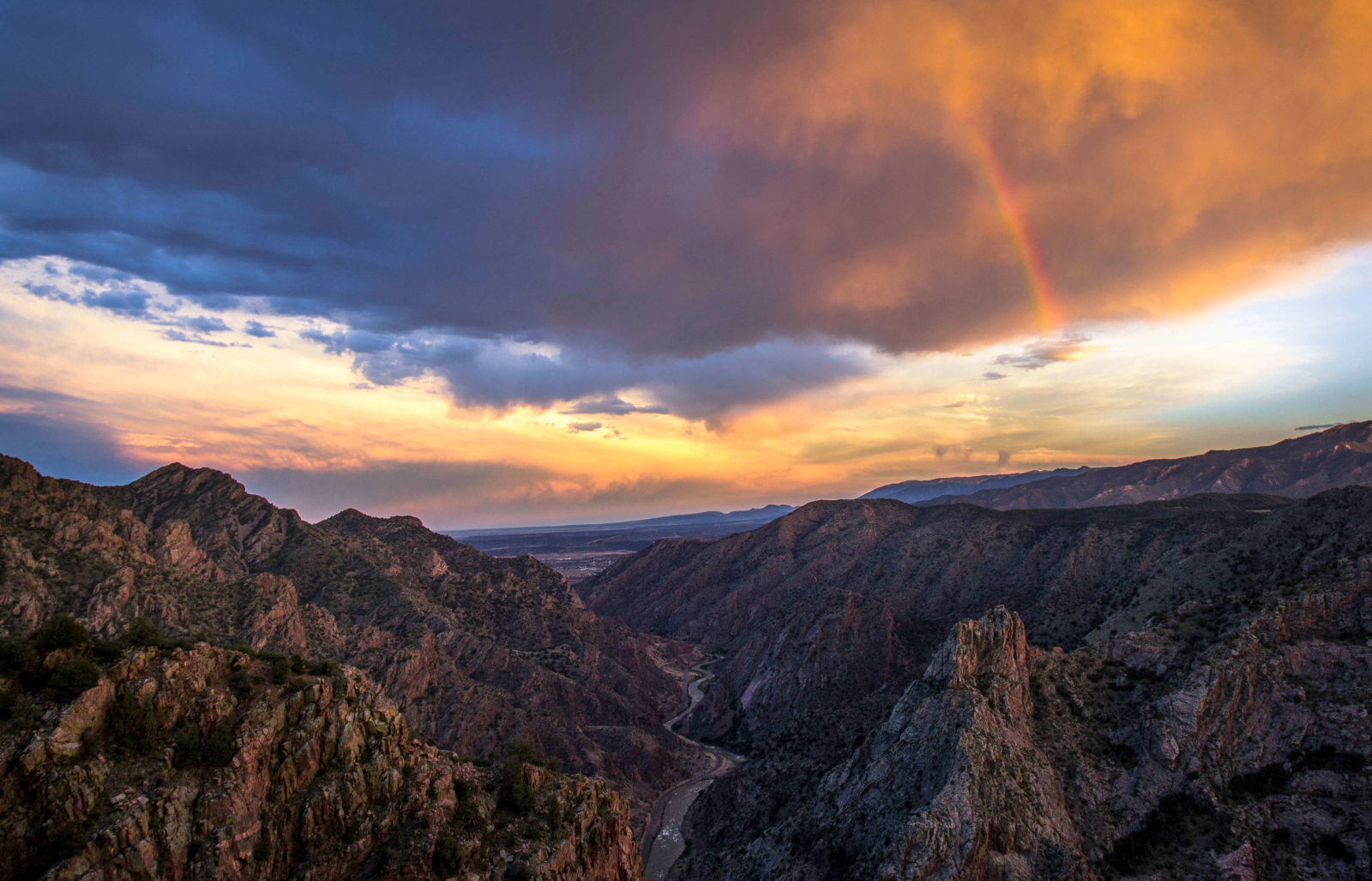 5. Safety is Always the Number One Priority!
Whitewater rafting during high water does increase the risk of taking a swim in the water, but rafting companies ensure that customer safety is the main focus of any trip down the river.  Safety kayakers are used during most trips for any potential swimmers, which really helps customers feel more at ease.  Our guides are hand-picked and trained to be as welcoming and caring as possible so building a trustworthy relationship comes easily, making you feel more comfortable out there.  Pre-trip orientations are always given before leaving the outpost and additional instructions are explained in detail before venturing off dryland.  We are happy to answer any and all questions and truly pursue our goal of providing the ultimate customer experience!
Trust Us, You're in Great Hands!
Share:
Next Post