Back to Blog & News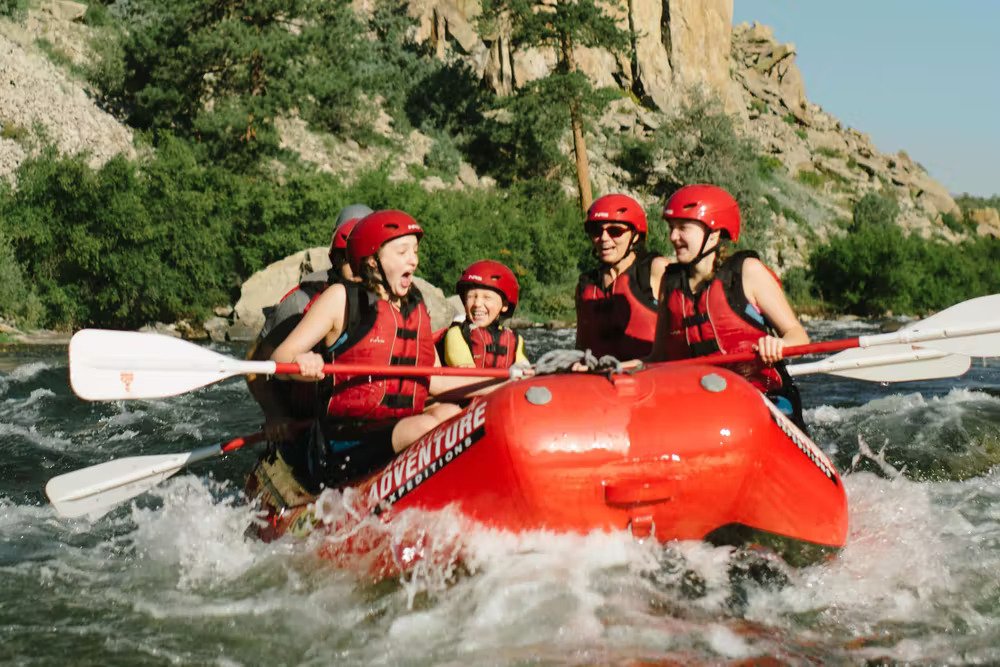 Tips for Planning Outdoor Activities with Kids: Part 2
This is the second in a two-part series on planning mountain fun outdoors with kids. Check out Part 1 here.
After reading Part 1 of this series, you should be ready to roll when it comes to laying the groundwork for mountain escapades with your little ones. Now, let's talk planning Arkansas River Valley adventures for the family!
There's almost nothing cuter than a six-year-old perched on a log in the woods with his or her palm outstretched and filled with jet black sunflower seeds, waiting patiently for a chipmunk to nibble out of their hand. For many kids (and parents!), this is one those Instagram-worthy summertime moments that is etched in their minds forever.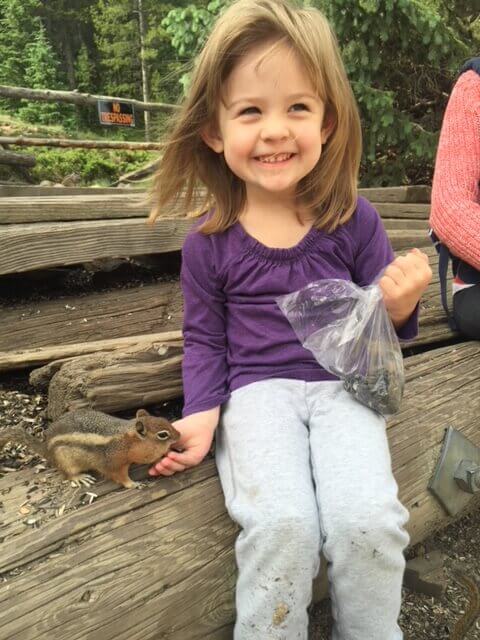 The magical – and still inhabited – ghost town of St. Elmo, high in the Rockies in Chaffee County along CR 162, is a sweet spot for creating this exact memory for your kiddo. Outside the St. Elmo General Store, chipmunks scurry, hoping to be fed; hummingbirds zip around, landing on nearby feeders, flowers, and occasionally, on a colorfully-dressed visitor.
Feeding chipmunks is just one of dozens of extraordinary experiences waiting for your family here in the Ark Valley this summer! Here are a few other awesome trip options for you and your kids to enjoy this summer. 
White Water Rafting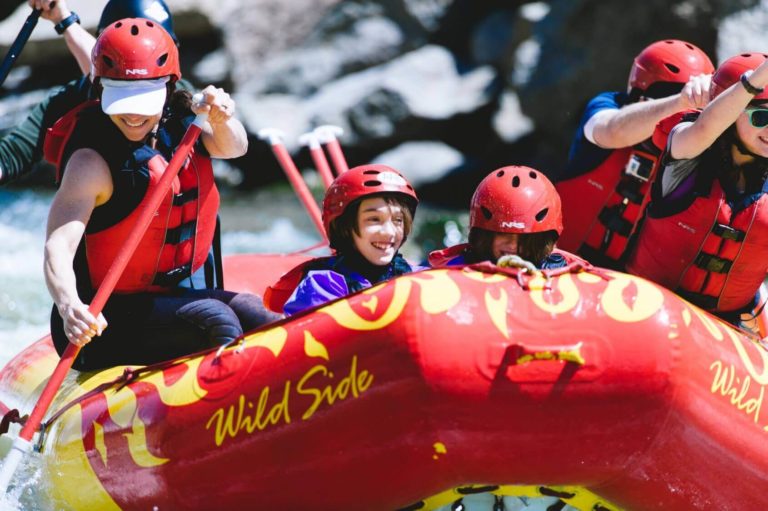 River guides love to see kids climb into our rafts because we know that after their first run downstream, they'll be hooked for a lifetime. Children ages five and up are welcome on our family float trips, and adventurous kids ages six and up will love rafting either Browns or Bighorn Sheep Canyon.
Ziplining
The fun doesn't end after a day on the river though – it's easy to fill a week with mountain adventures for your family here along the Ark. Zipline tours are super fun for kiddos ages six and up – and especially for thrill seekers looking to test their love of heights. American Adventure Expeditions' zipline tours include a pre-trip orientation and all the gear you need to spend some time seeing the world from a fresh perspective.
Horseback Riding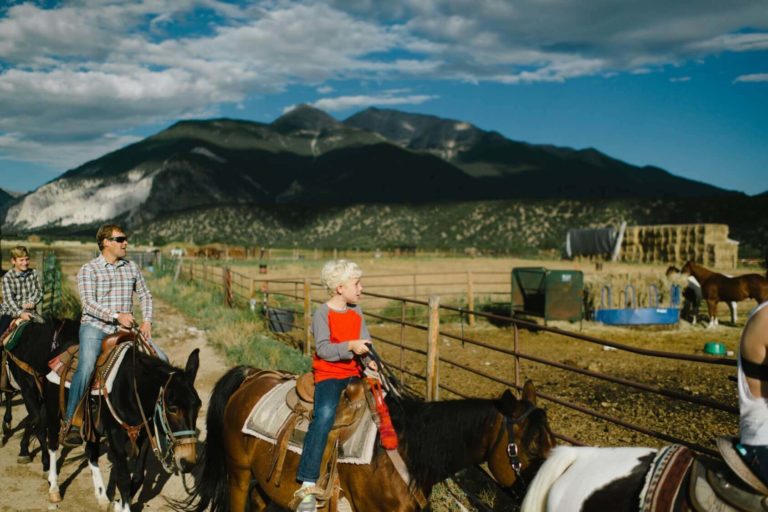 No trip to the mountains is complete without some horseback riding in the high country. Step back in time to the days of the Wild West, and let your kids catch a glimpse of the way cowboys or Native Americans would've seen the breathtaking Royal Gorge, the spectacular chalky white cliffs near Mount Princeton, or the true wilderness of the Sangre de Cristo Range – all while being safely guided by a wrangler.
ATV Touring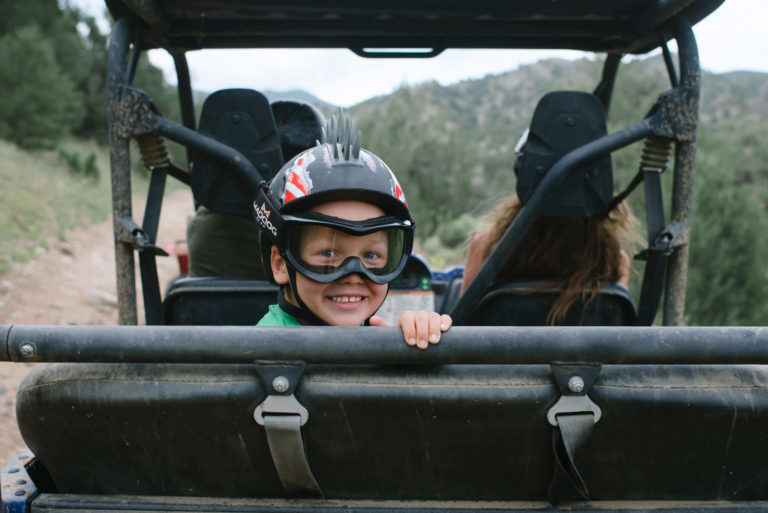 ATVs are fast-moving fun and an awesome way to check out panoramic views of the Rockies. Guided tours on backcountry trails are customized for your family's comfort level – and if you want to be challenged, we will make it happen! We're happy to take care of all the equipment so you can have an unforgettable day. As Colorado locals, we know there truly is no better place to ride ATVs than in the Ark Valley!
Hiking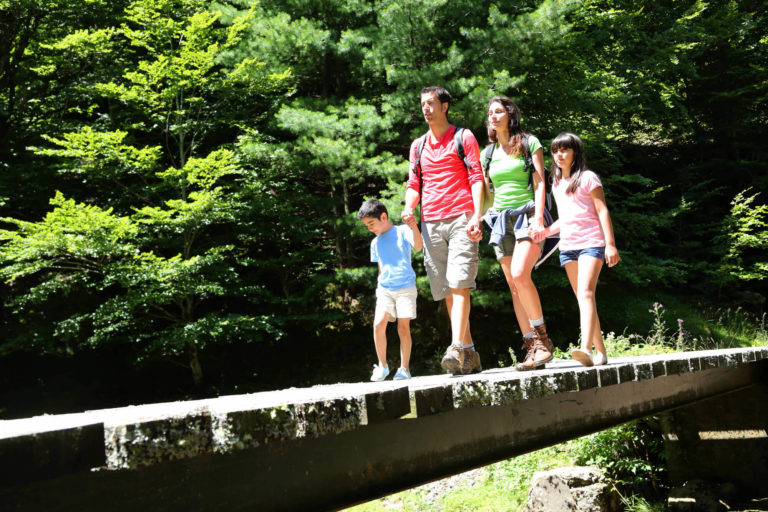 After all that excitement, get back to the quiet of nature with your little ones on any one of literally dozens of short, beginner-level hikes to pristine waterfalls, high meadows filled with endless wildflowers, or alpine lakes surrounded by 14,000-foot peaks. Pack a backpack with a picnic and check out a little Colorado history while hiking to old Colorado railroad tunnels, mines or ghost towns. The options are endless, and we're wild about sharing our favorite hiking spots with you.
So what are you waiting for? Book your Colorado family vacation today – we can't wait to show you why we love living in the Ark Valley!
Share:
Next Post