Back to Blog & News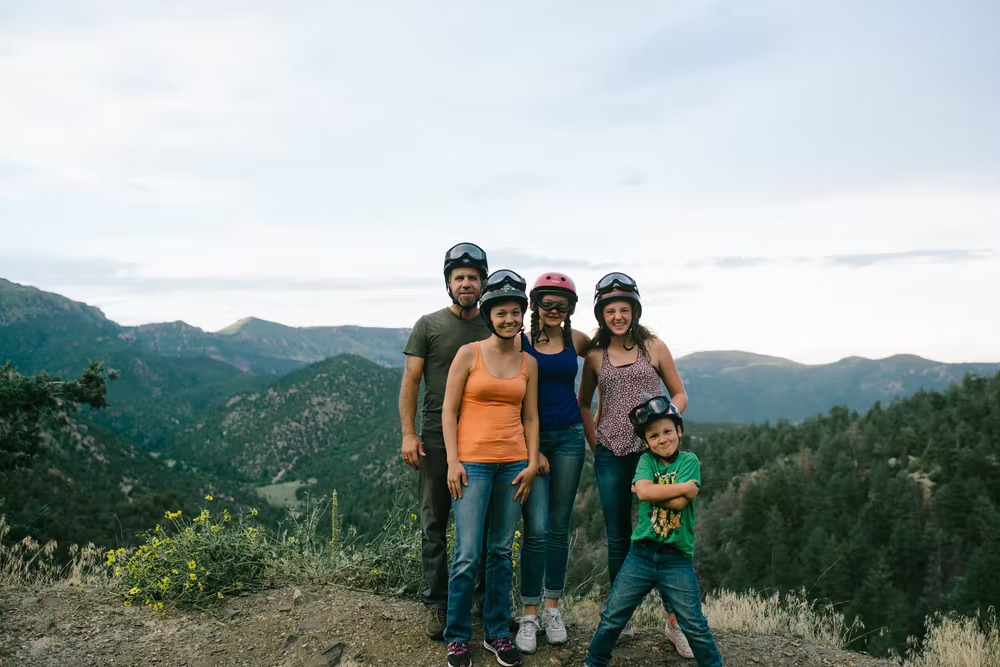 The Best Way to Close Out This Summer!
Want to end this summer with a bang?  Here at American Adventure Expeditions, we offer many amazing deals on full day adventure packagttes.  While we are whitewater rafting company, we have worked with some of the top local businesses in order to provide huge discounts for customers who are looking to create a life long memory.  The combos are include half a day rafting from either outpost followed by a gourmet lunch before heading to their activity.  Our partners are located all around the Arkansas River Valley so customers should expect to give themselves time to drive their specific locations.  There are seven options to choose from so we are positive all guests can find their ideal experience!  Here is a quick overview of each of the mountain adventures we provide!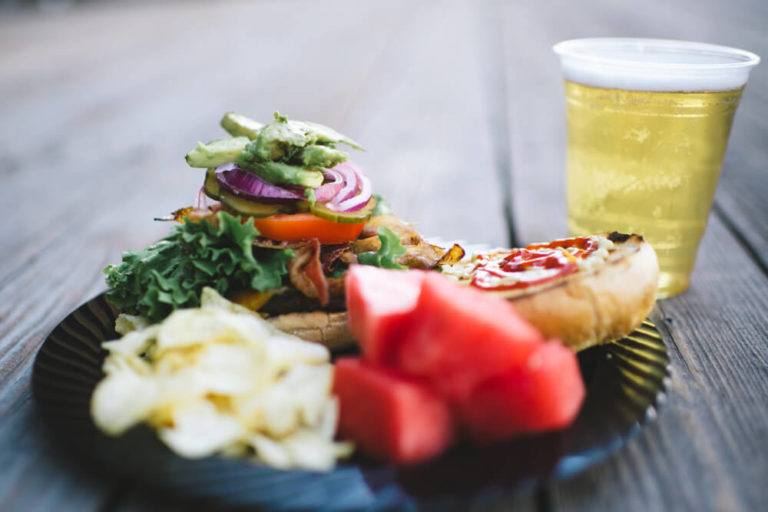 Whitewater Rafting
AAE has an incredible reputation for customer service and highly amicable and skilled raft guides.  All adventure packages include rafting as an activity and begin in either Buena Vista and Canon City.  This enables us to offer four trips where each of them offers a unique and breathtaking environment.  Whether it's Browns Canyon National Monument, the Royal Gorge, Bighorn Sheep Canyon, or The Numbers, we can ensure an unbelievably enjoyable experience that meets the top standards in the industry!
ATV Tours
Colorado ATV tours are one of the most popular and exciting ways to take in our state's incredible panoramic views! Offering a wide variety of trails ranging from flat and breezy to narrow, rocky, and technical, the Arkansas River Valley is THE place to 'ride the Rockies'! These breathtaking journeys allow a great way to experience travel through extraordinary conditions, such as steep mountain trails and rocky country paths, without breaking a sweat.  
Custom tours with varying terrain from beginner to expert.

Variety of available ATVs for rent: single rider, side by side, 4 passenger & more.

Amazing views, helmets, goggles, and instructor included!
ATV adventure tours are great for families with children ages 6 and up as well as experienced riders looking for challenging terrain!
Zipling
Colorado zipline tours are one of the most thrilling ways to take in views of The Arkansas River Valley. Soar high above the gorgeous Lost Canyon on one of 7 fun and exhilarating zips reaching speeds of up to 40 miles per hour! Families and adrenaline-junkies alike will enjoy this exciting tour! Come zip with our friendly and experienced guides and enjoy a true eco-tour in the heart of the Colorado Rockies.
High-flying fun for the whole family!

Complete pre-trip orientation & instruction from our expert staff.

Beautiful views and all necessary equipment included.
We aim to make this adventure the highlight of your vacation: although it looks extreme, it's actually relatively easy to do.  Zipline adventures are great for families with children ages 6 and up as well as adventure-seekers looking to test their love of heights!
Horseback Riding
Colorado horseback riding is an excellent way to truly experience the High Country.  Take in the fabulous surroundings as the steady *clip* *clop* of your sturdy horse transports you to simpler times.  There's plenty of opportunities to capture the amazing memories, so be sure to bring your camera and your sense of adventure as you enjoy an authentic piece of the Wild West!  
Spectacular views of the Chalk Cliffs of Mt Princeton or the Royal Gorge and the Sangre de Christo Mountains!

Expertly guided by real Colorado Wranglers.

Trail rides for all levels and fun for the whole family.
Our horseback riding trip are perfect for experienced riders and first timers alike!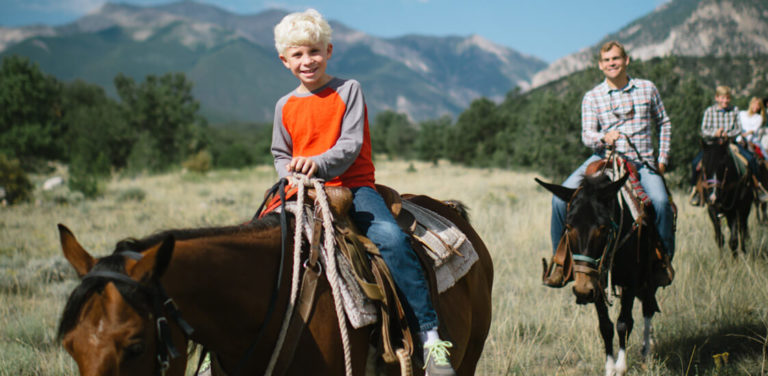 Mount Princeton Hot Springs
The Colorado Hot Springs at Mt Princeton Resort offer a serene escape from all the high-octane experiences this state has to offer!  Nestled at the base of the Chalk Cliffs of Mt Princeton this one-of-a-kind spa takes relaxation to new heights.  Unwind in one of 30 individual creekside pools or take a float down the lazy river in the upper pool.  If you're looking to entertain the kids or just reconnect with your inner-child, take a trip down the 400 foot water slide, and just try not to smile!  
2 main pools and over 30 creekside pools ranging from 75° F to 105° F degrees.

400 foot waterslide!

Stunning 360° views of Chalk Cliffs and Collegiate Peaks.
The Colorado Hot Springs are a great way to unwind after an action packed day or a unique way to truly relax and take in the Colorado High Country scenery.  Discounted tickets for the Mt Princeton Hot Springs can be picked up at our Buena Vista Rafting Outpost, which is located just 2 miles South of Buena Vista, Colorado.  Call now to reserve them 719-395-2409.
Mountain Biking
Our guided mountain bike tour takes you through beautiful back-country locations near the fun mountain towns of Buena Vista and Salida.  With our skilled and fun guides, we offer trips for every type of cyclist – young or old, fast or slow, beginner or expert. Our menu of great rides include high altitude single-track, mellow country roads, cruiser rides, jeep road loops, and customized rides for adventurous groups and fun-seeking families.  Anyone from families with young children to those without a lot of mountain biking experience will enjoy one of our milder trips that get riders 'into the wild' without getting in over their heads!
Bike, helmet, and water bottle included on all trips.

<

From town cruises to hard core single track and everything in between!<

Expertly guided and selected to fit your needs and desires.
Experienced mountain bikers will be challenged by rugged single-track trails that will have your legs begging for mercy. All of our mountain bike tours include breathtaking panoramic views and plenty of outdoor fun!  A mountain biking adventure is great for anyone looking to get into the mountains and enjoy one of the 300+ days of sunshine!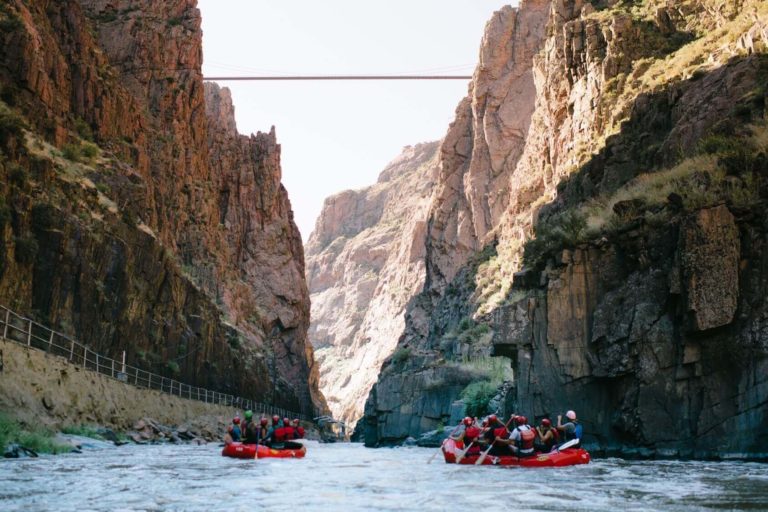 Royal Gorge Train
All aboard! From the roar of the engine to the roar of the river, this adventure is completely your own on the Royal Gorge Route Railroad. As one passenger admires the natural beauty of the granite formations, another will find the rush of the Arkansas River mesmerizing, while another still, will enjoy the comfort and class of this 1950s-era train.  
Ride through the bottom of the Royal Gorge at over 1,100 feet deep!

Enjoy access to the open air cars as well as your assigned seats.

Three departure times daily.
For our guests seeking an interesting yet classic way to experience the Royal Gorge off-river, a train ride is a must-do on your Colorado experience list!
Royal Gorge Bridge
It's the Royal Gorge Bridge and the Whitewater Rafting that attract most visitors to this part of the state, so we've packaged the two for a one-of-a-kind full day adventure.  Our Raft + Bridge packages combine a morning rafting trip down the Arkansas River with a delicious Riverside BBQ Lunch and tickets to the Royal Gorge Bridge and Park.
Moderate and High Adventure options available.

Raft on Colorado's most popular river!

Walk across the highest suspension bridge in the US!
This unique Colorado Adventure Package will give you amazing views from down on the river and up on the bridge!
Are You Interested?
Each of the links above provide all the information you need for planning your perfect Colorado experience!  Please feel free to give us a call at 719-395-2409 and one of our guest representatives would love to help you plan your whitewater adventure.
Share:
Next Post